I did this last January, after getting some new watercolours for Christmas.
There's a story which goes with it too.
The Twisted Tree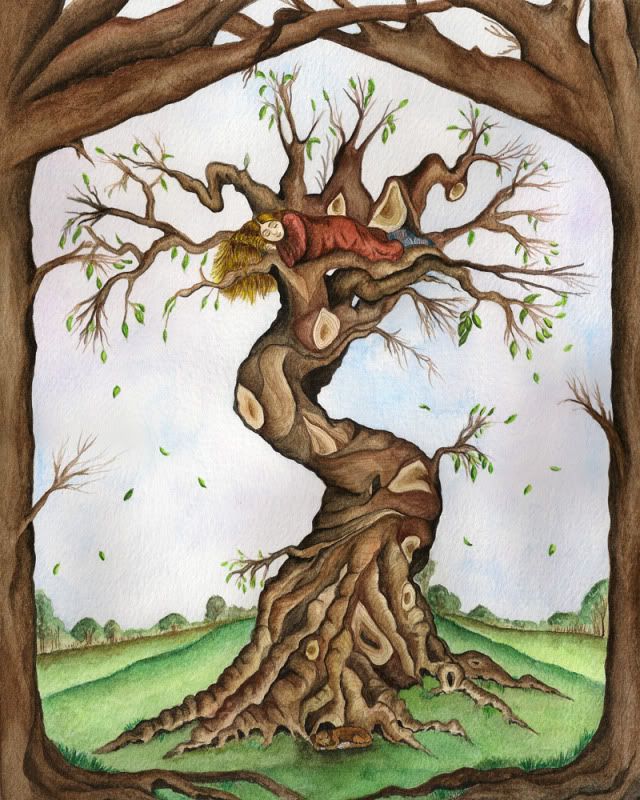 Sometimes but not often, on days that felt too long and during nights that were too short – she would climb to the top of the Twisted Tree and sleep soundly in its curving, wooden arms. The tree held her safely, protecting her from the whispering winds. At the foot of the tree slept her dog, which was well used to her climbing and sleeping habits. He waited patiently, curled up in a tight ball of fur, until his mistress awoke.. and all the while the leaves fluttered around them like butterflies.